A Place to Rest
Last night I braved the winds and rains here in NC to go to Rooms to Go. I've been looking for a new bed, and I finally decided on this one: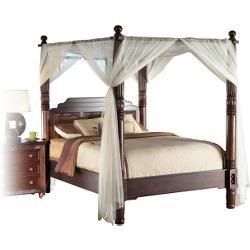 And I went out to buy it. So last night I was thinking a lot about rest. Physical rest that is.
See, my mattress isn't in the greatest condition anymore, and I needed a new one that would help me to get a more restful sleep. (At least that's what I hope it does!!) I mean I sleep, but it's not always the best sleep.
That got me to thinking about spiritual rest. Christ tells us to come to Him, and He will give us rest (Matthew 11:28)
But how many of us are truly taking full advantage of that rest? Are we giving Him our problems but still tossing and turning about how He'll handle them? Christ doesn't want us to continue struggling. He wants us to rest. He wants us to sleep sweetly in the knowledge that He is in full control.
So the question is, how are you resting? Are you sleeping in the sweet peace of God's control, or are you tossing and turning and trying to handle things yourself?